We saw lots of Whales on our beach excursion, but they were all near the horizon and a ling ways away.  All 100% crops from the center of the frame!  Click a couple of times to enlarge; BACK to return!
A big splash from the fin…coming up?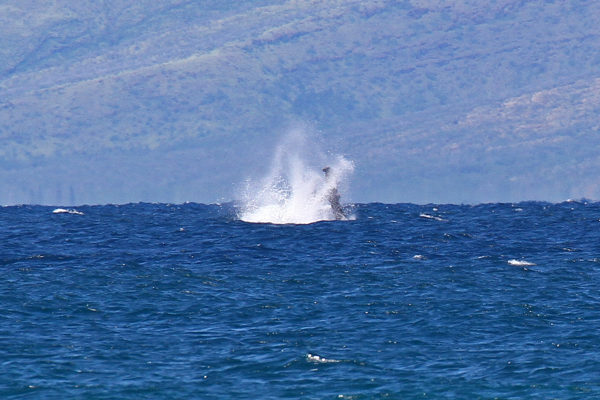 A flipper flop.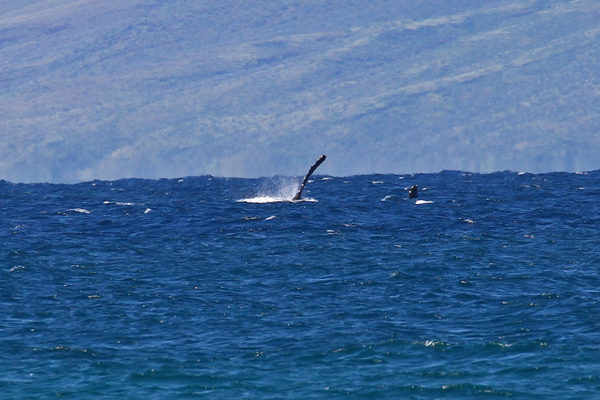 A complete flipper flop!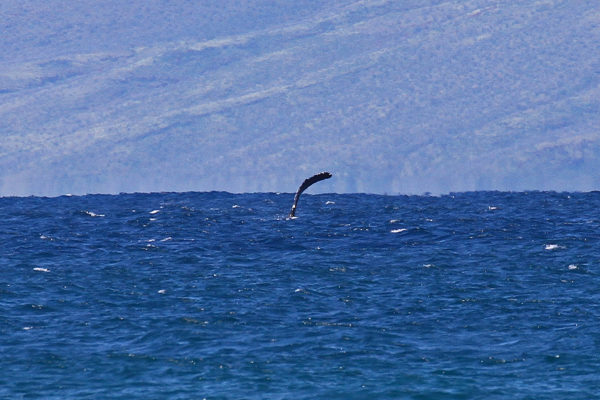 Two!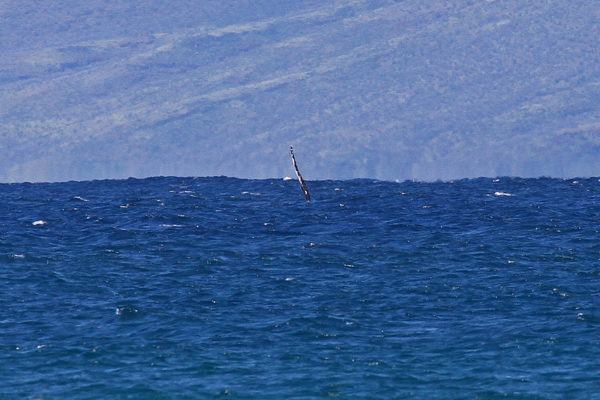 Three!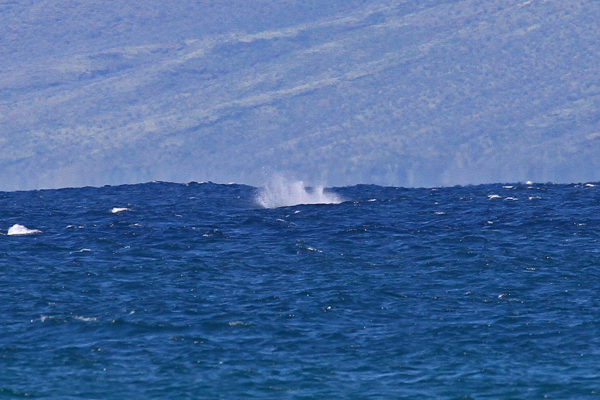 Doubles!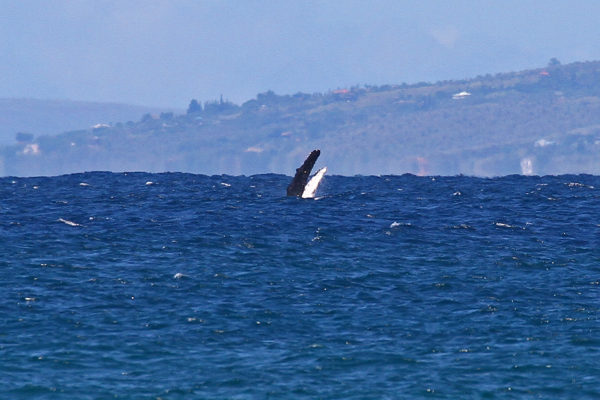 *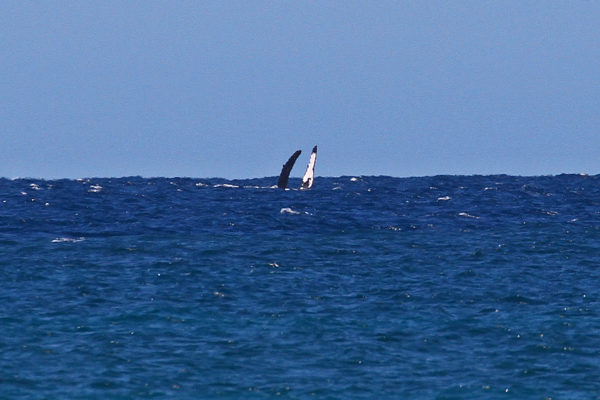 *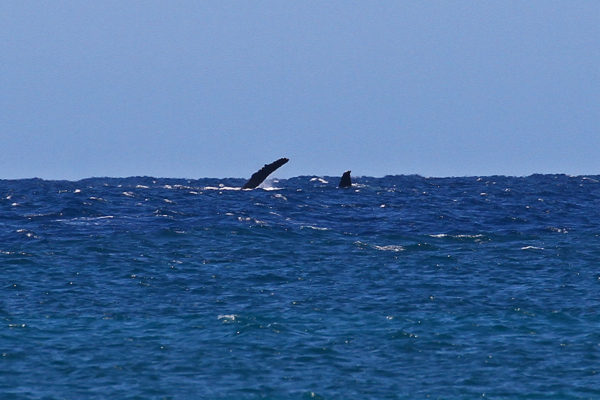 ~Curtis on /\/\aui! {!-{>