We interrupt these regularly schedule whales to bring you the lights of the Montana State Fair!
The Great Falls Camera Club had a photo shoot last night at the State Fair.  Here are mine.
The Midway viewed from the Food Court.  All exposures are from 2 to 10 seconds.  Aperture is most irrelevant since I was using my 12mm f2.0 Rokinon, and everything from less that 2 feet to infinity was in focus.  Changing the aperture just adjusted the amount of light I let into the Canon M2.  You can see the Ferris Wheel and Speed.
The entry into the Midway.
*
**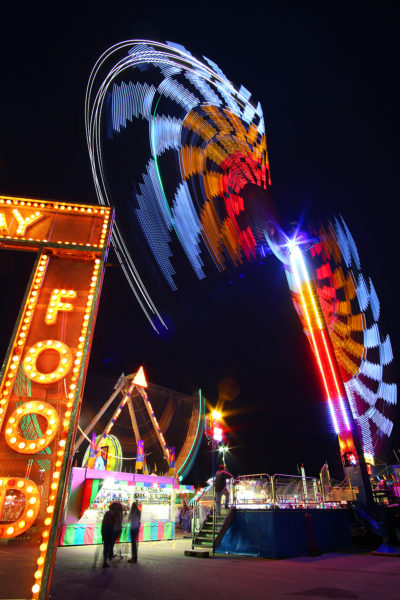 The different patterns are due to the length of the exposure and the speed of the ride.
***
The green arc is the Pharaoh's Fury, a ship that rocks back and forth.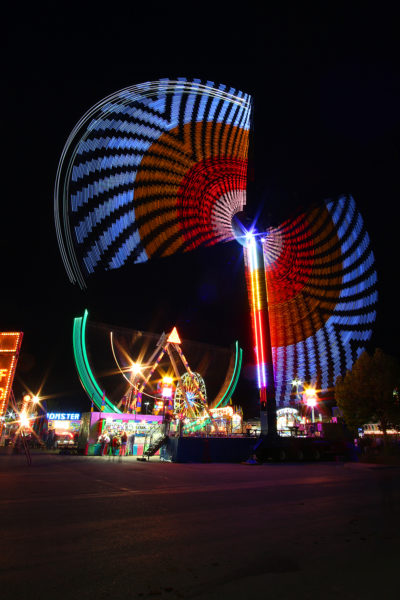 Speed has seats at the end of two arms, which are indicated by the outside white streaks of light.  Then they just spin the whole thing.  Sounds like it would have been great 40 years ago, but I think I will pass now…(Errppp!)
Speed edge on.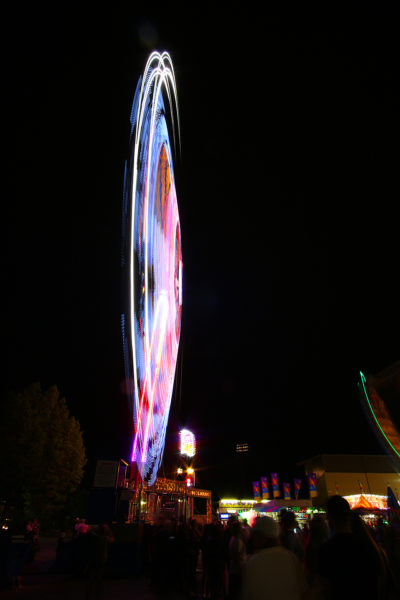 **
~Curtis, back in /\/\onTana! {!-{>