More Lego for the Lego Monsters!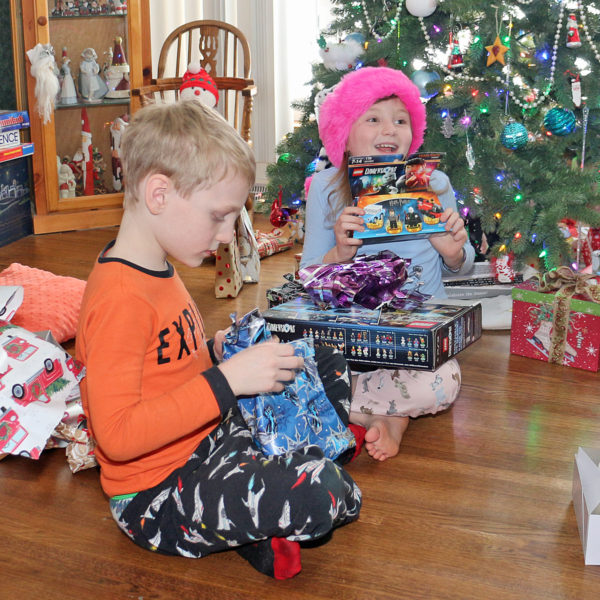 A nifty box from the Dailylife Sister-In_Law!
Containing a new teapot and assorted stuff!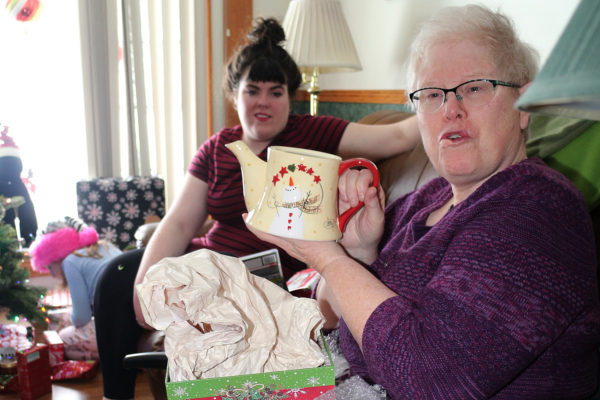 A Lego book, and a mug you can build with Lego on the outside of!
My sister sent some neat stuff, including new, handmade pillowcases!  Great material!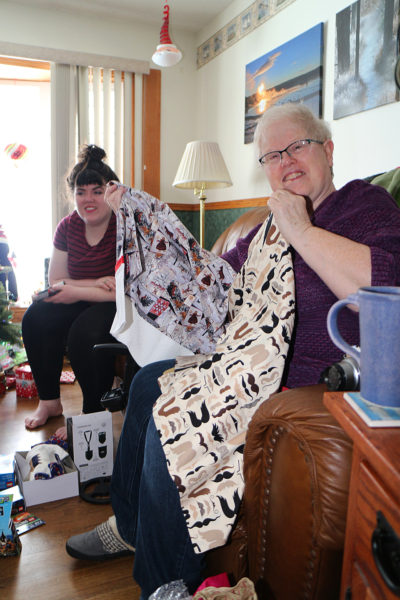 More Bath Roses.
Hey!  A Roku box.  That must mean…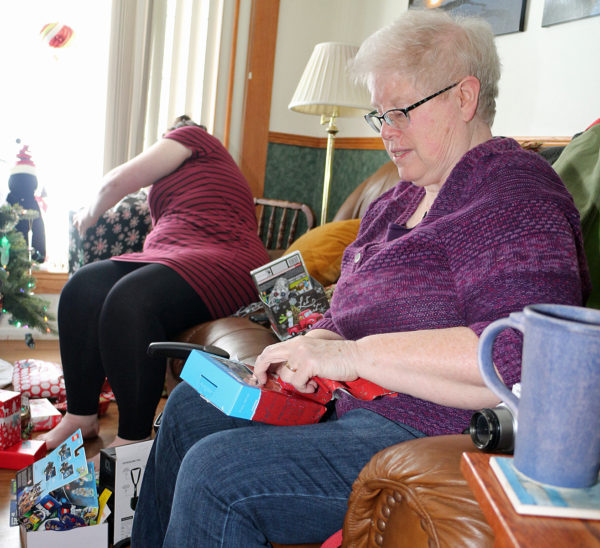 …this is a new TV for the Scrap Room!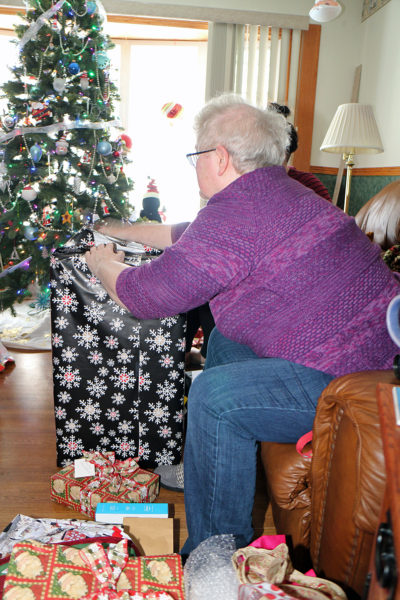 As you might recall, Toots learned to pogo quickly and soon over pogoed her pogo stick.  So DD#2 gave her a new, heavy duty one.
As part of a flamingo holiday event, the Dailylife Wife got a new mouse.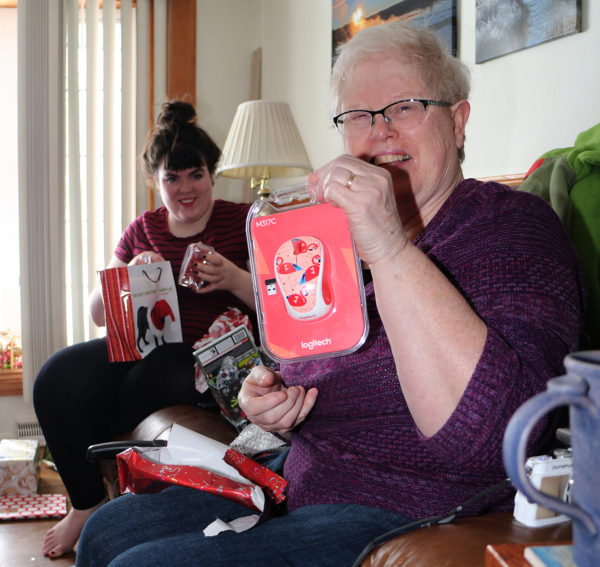 ~Curtis in /\/\onTana! {!-{>