Here are a few Club members shooting in the cavern.
A little movement…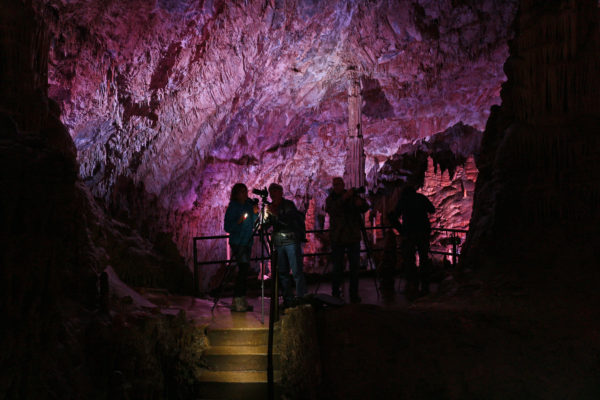 Back at the exit.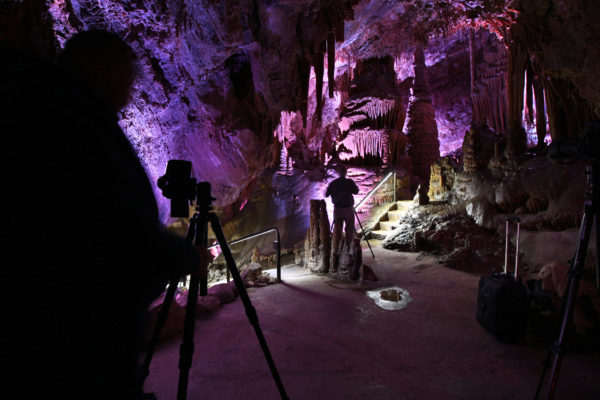 These stairs lead down into another big cavern.  I gave that one a pass because I still had the 1/2 mile + walk out and I don't think my knee would have handled it.  The white lines are LED strips under the handrails.
This is the way out.  The photo from before of the way in was a couple hundred yards and two doors down this way.
~Curtis in /\/\onTana! {!-{>