A new import to the Barrow Backyard Bird Sanctuary: Â a Eurasian Collared-Dove.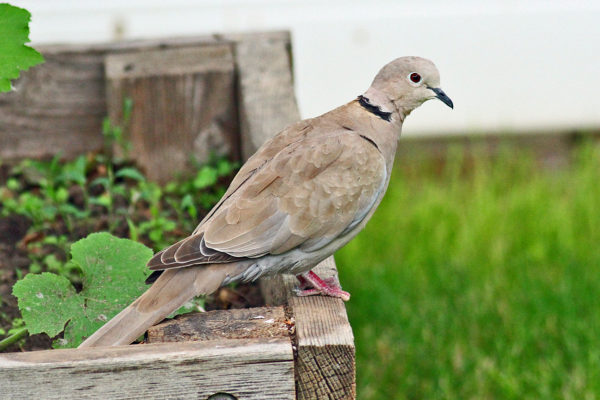 They are a recent arrival from the Caribbean, and closely related to the Spotted Doves we saw in Hawai'i. This is the northwestern end of their new range.
Handheld with my 400mm lens, 1/1500 second, ISO 200 and f5.6.  In less than ideal light.  I had to shrink the photos by more than two thirds just to fit them on the screen!
~Curtis in /\/\onTana! {!-{>