More from our quick storm…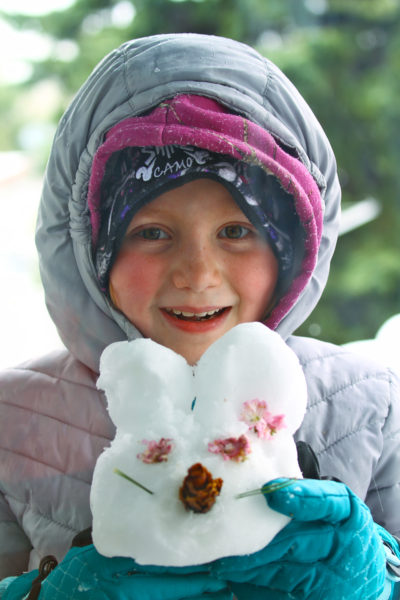 A view of the snowman in the backyard, along with a couple of downed branches.  It could have been a lot worse!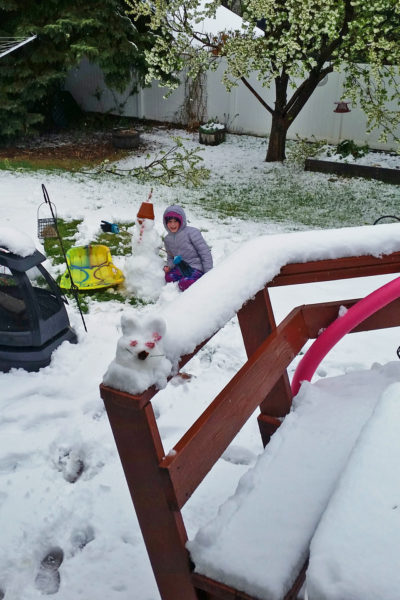 One of the downed branches.
All of the blossoms had just come in a couple of days before the storm…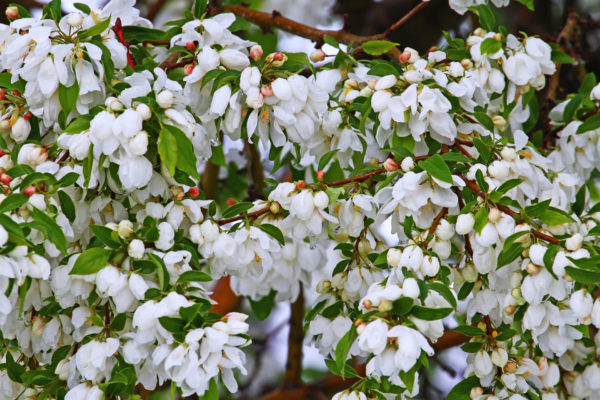 And a closeup.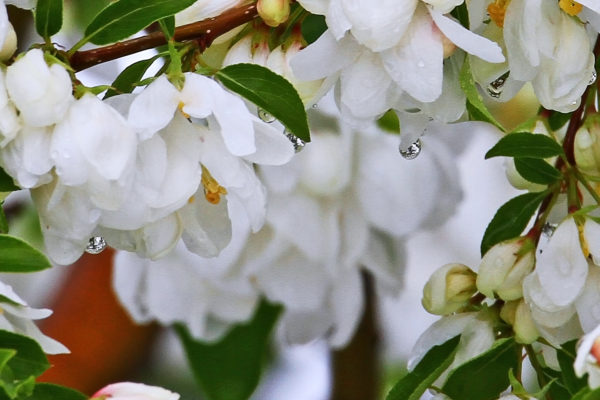 ~Curtis in /\/\onTana! {!-{>