The usual family feast for Christmas Eve…fondue, shrimp, salmon, leafs (thanks to my Brother!), garlic bread, turkey summer sausage, little bbq'd smokies, meatballs, 'shrooms,crackers, homemade cheeseball…the usual!
After the dinner comes cleanup.
Of course, 'Stache is big helper!
He is still a little limited on endurance, though…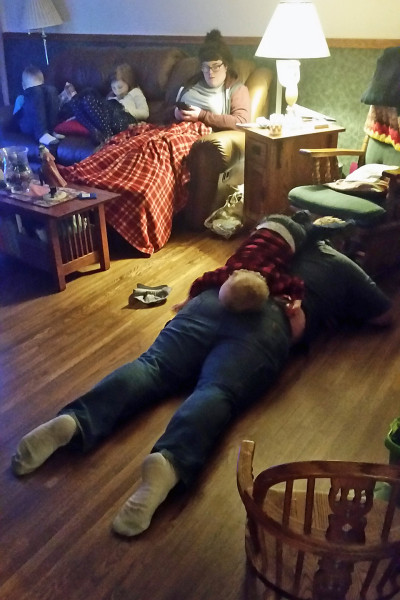 And of course, the Tree!
!!!
Here is hoping Santa was good to you too!
~Curtis in /\/\onTana! {!-{>