I am a little ahead (fancy that!) so it is Halloween here!  The Grandkritters came over…
Lugnut is the guy from the Lego Movie, Toots and Kit are Purple and Regular Minions, Stache is a, a, hey!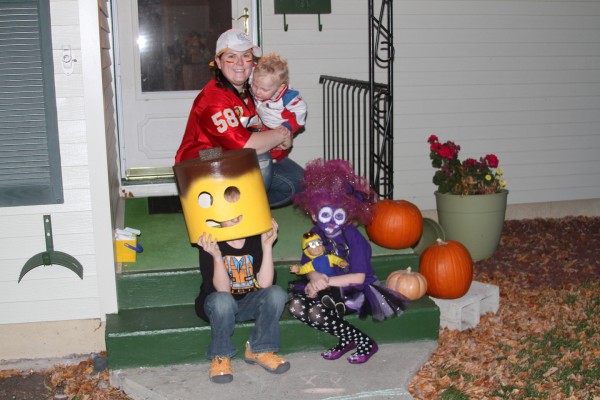 Look up here, Stache!  Yup.  He's just Stache.
Meanwhile, there is a Purple Minion in my house!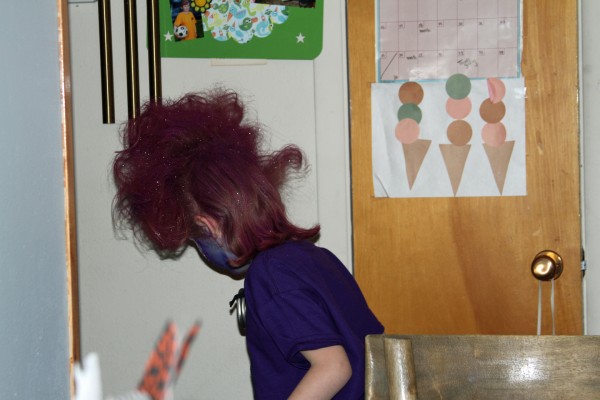 "Who, me?"  Yes You!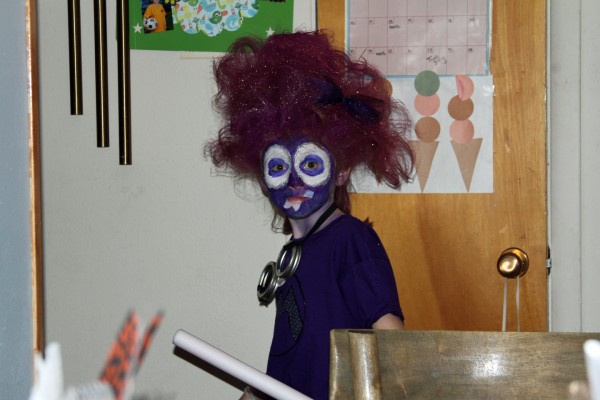 Portrait material.
Toots went for Candy; Lugnut passed out Candy; Stache passed out.
A Happy Halloween was had by all!
~Curtis in /\/\onTana! {!-{>