Everything is out of order because I wanted to get some of the Balloon photos up.  This is the trip from Montpelier, ID, where the Milky Way photos were taken, to Grand Junction, CO, the second day of our trip.
This part of Wyoming (the South West Corner) sure seems to have a lot of nothing in it…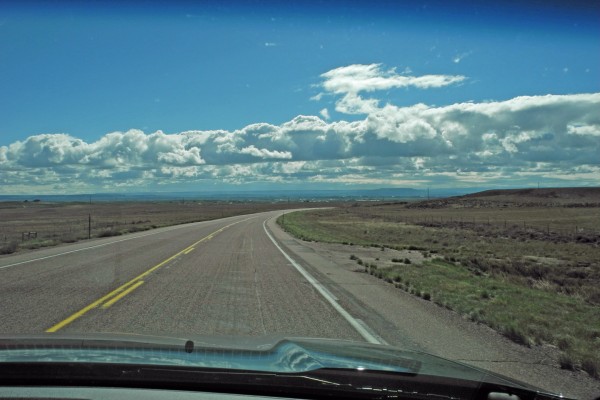 After that we headed down past the Flaming Gorge on the south side of Wyoming.
Up high the trees had really changed colors.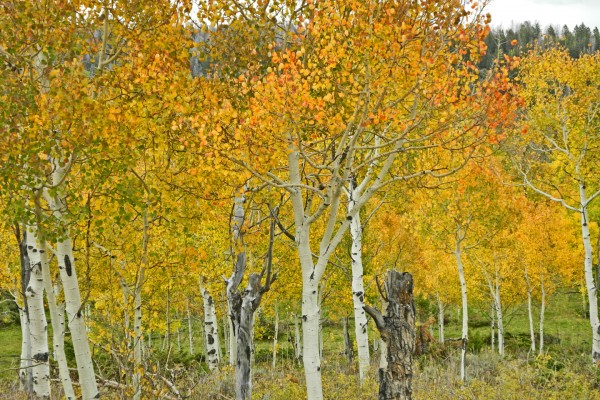 The Dailylife Wife's camo didn't quite match…
How high were we?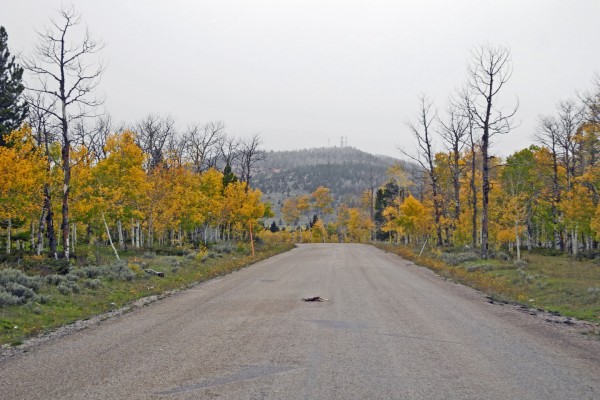 There was snow falling on us…9,000 or so…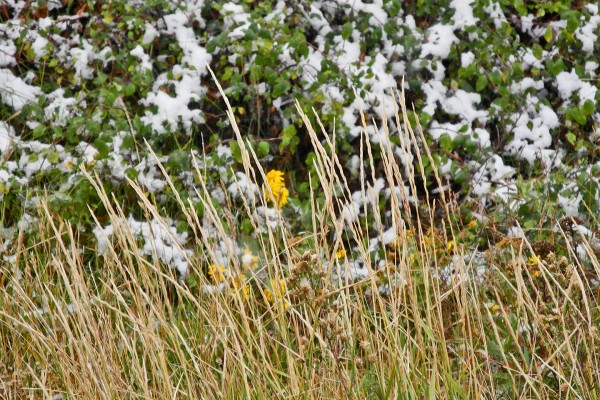 Then it was down to Rangley, CO, and south to Grand Junction.  I took this road on my trip to the Grand Canyon's North Rim in 2010.  The Rain photo will be added soon…

(A four photo panorama!)
~Curtis in Colorado! {!-{>