Three variations on one photo from Freezeout Lake in April. Â A bit behind the nest below. Â Six Cormorants! Â With reflections.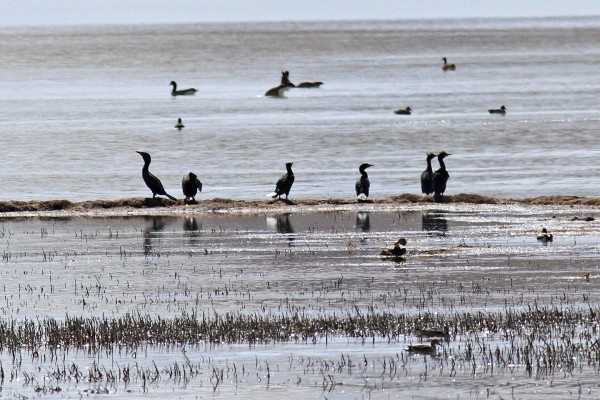 (1/2000s f/8.0 ISO320 400mm)
A different edit:
Filtered in Elements with Filter/Artistic/Cutout.

It would make a nice poster!
Late addition! Â The top, wallpaper sized photo with the same filtering as the one above!
(Note the "whale tail" in the top center!)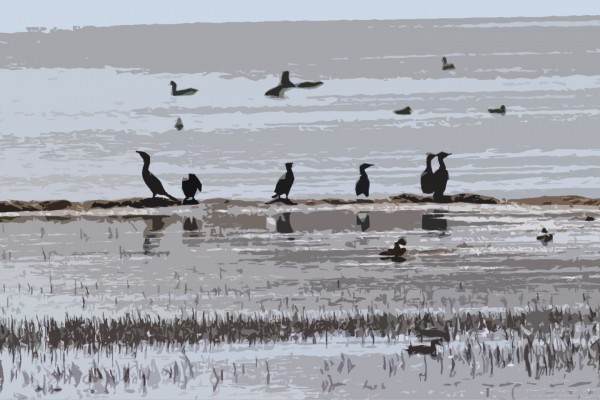 ~Curtis in /\/\onTana! {!-{>