I went down to the River. The ice floating by is covered with waterfowl!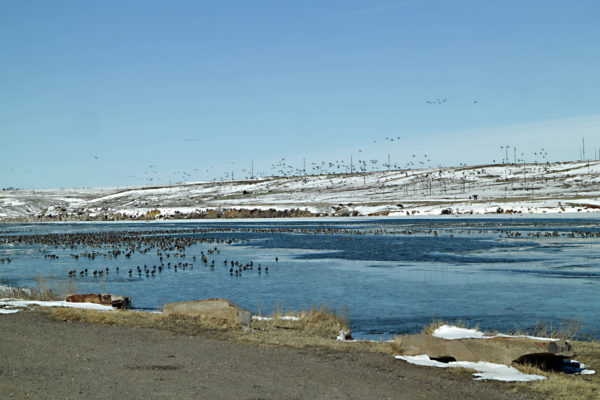 There are many different birds out there: American Widgeons, Redheads, Northern Pintails, Coots, Canada Geese, and many more.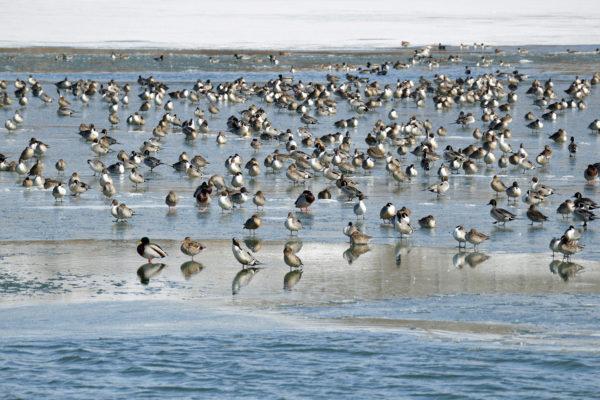 Just floating by on the ice! This panorama from my phone shows the extent of the birds, but you have to click on it to enlarge it to see. All of the little black spots are dark bird…you can't see the lighter colored birds too well in this photo. BACK to return here!

~Curtis in /\/\onTana! {!-{>