I took a turn around Benton Lake NWR a week or so ago. Â The water is up…this is usually dry as a bone.
It is only a few inches deep, and they have a concrete pad down to keep from sinking in the mud.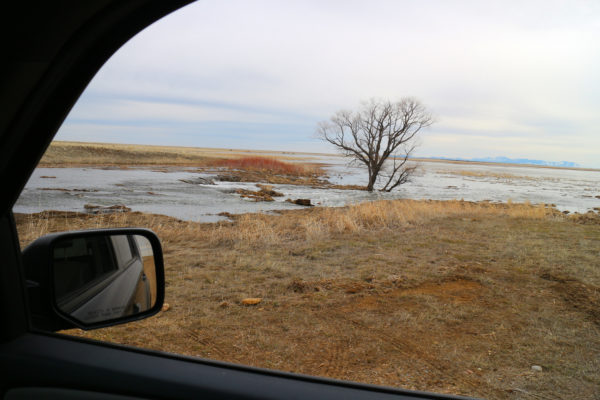 So I drove right on through!
Looking back at the flood.
~Curtis in /\/\onTana! {!-{>