Well, after 28 1/2 years it is here. Â I had my retirement lunch today at Bert & Ernie's, and I am officially "off" the rest of the week.
Cliff and Mark the "new" agents, and Larry, the "new" boss, who is using my retirement to return to /\/\onTana! as an Agent.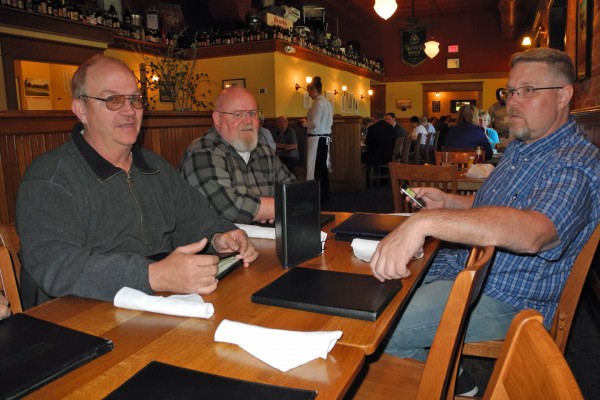 (Photos: Nikon Coolpix P7100)
Dave, the other agent not seen here, was the photographer…and a wise@ss apparently…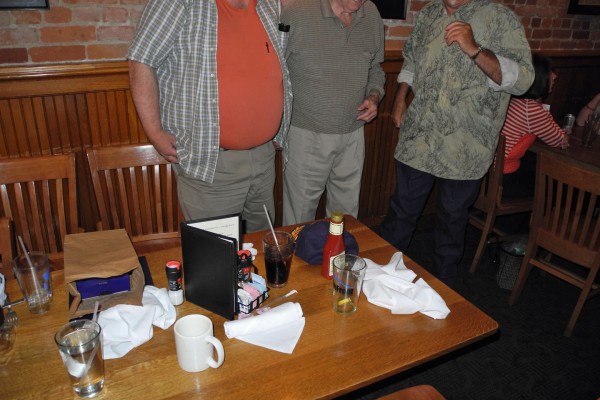 Me, our old boss Vance, and my old partner Dave who retired in October of 2009.
Here is how we all looked back then!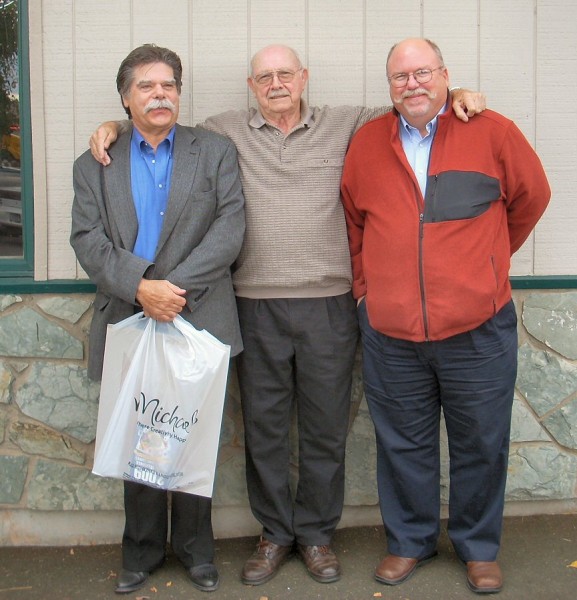 Cliff, Mark and Larry, with Dave's shoulder.
The current boss bought me lunch and gave me a nice card from the office, and a little cash for me to get myself something, and a bottle of Crown Royal from Dave. Â That should be pretty good, too!
Thanks to all of you I have worked with over the years, and those who were willing to talk to me.
And most of all thanks to my Family who had to put up with all of the missed birthdays, recitals, trips, and all the rest when I had to hit the road. Â {!-{>
(No I am not going to contract, find a job or worry if I get bored. Â If I get bored I will go lay out on the grass in the sun and close my eyes for a while. Â A perfect cure for almost anything!)
~Curtis in /\/\onTana! {!-{>