Yesterday my partner Dave retired.  We have been working together since 1987.  There was Vance, Andy, Boots, Dave, and I, covering almost all of /\/\onTana! and some of Wyoming and Idaho, and anywhere else they sent us.  We made a pretty good crew.
But they have all retired now, except for me.  A few more years and I will be done too.
(This was at Dave's "retirement" lunch today.  Thanks for taking the photo, Cliff!)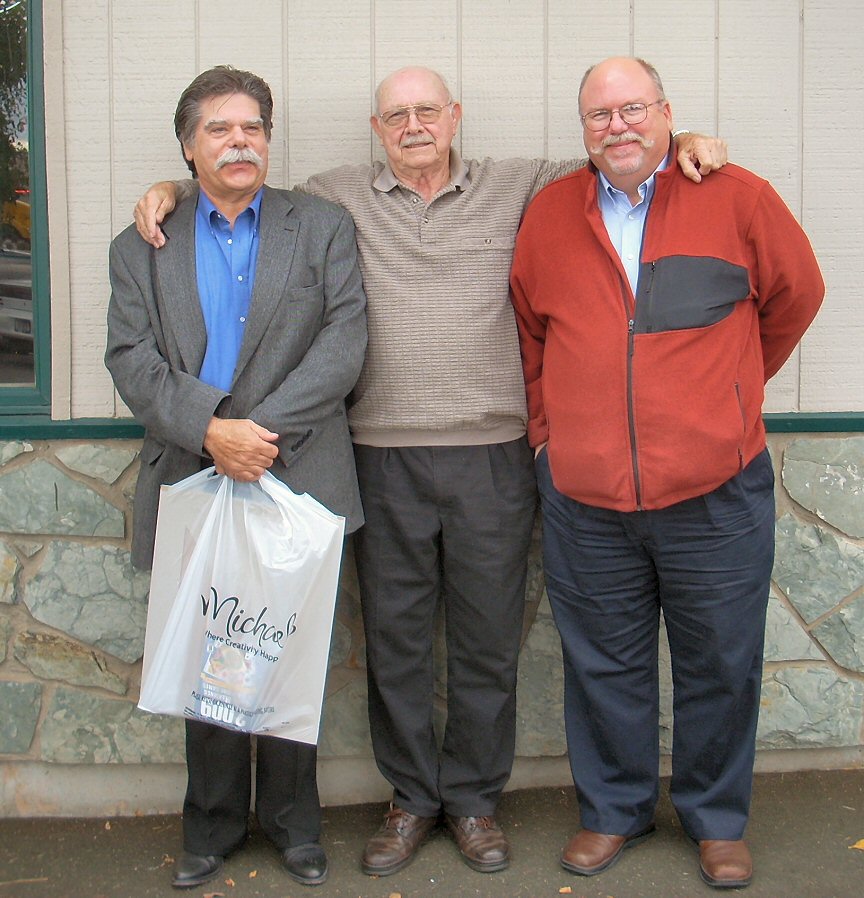 There is Dave on the left, Vance in the middle and me on the right.
~Curtis in /\/\onTana! {!-{>