We went to the Smith Family Luau tonight. Â It was wonderful. Â This isn't it. Â After being cloudy all day, the skies clear tonight and the (almost) full Moon was out.
(1.5s f/4.0 ISO2500 12mm Canon 7D)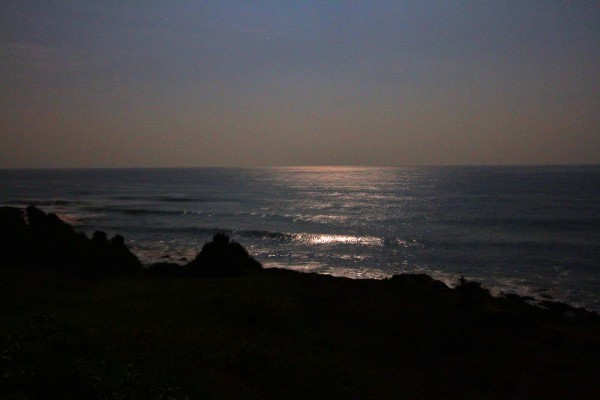 (1s f/4.0 ISO1250 24mm 7D)
Kapa'a by night.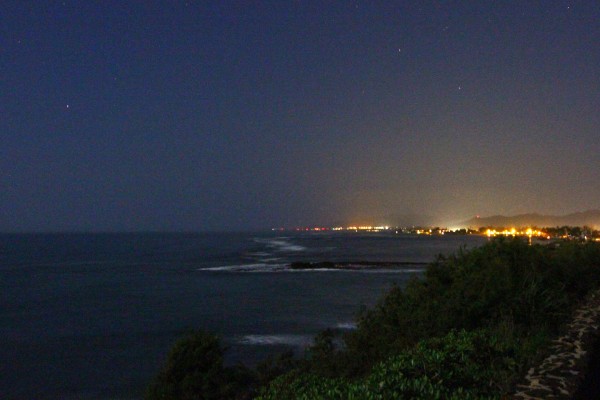 (2s f/4.5 ISO5000 22mm 7D)
(1s f/4.0 ISO800 24mm 7D)
Those above all have high ISO's because I was trying to stop the wave motion. Â At a low ISO and long exposure it would have smoothed out the waves, like the one below, at 15 seconds. Â If you enlarge the photo by clicking on it (BAK to return!) you can see a green line just to the right of center on the horizon. Â That is a small boat out at sea.
(15s f/4.0 ISO125 12mm 7D)
~Curtis on Kaua'i! Â Luau to come! {!-{>