(It is hard to believe it has been just shy of two months since I took these photos!)
This is our new friend, Pearl.  She's in real estate on Kauai.
One of our tour drivers had mentioned the Beach Hut, near the cruise ship dock in Lihue.  We decided we needed to find this marvelous place.
It had a great menu!  Breakfast and lunch, with Taro buns.  They are all slightly purple inside, but really, really good.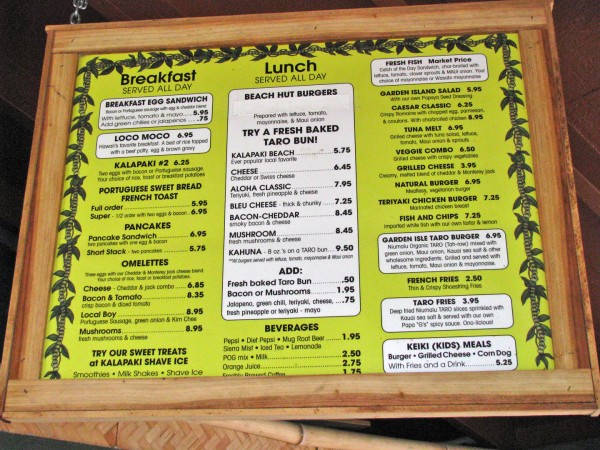 The Dailylife Wife had the Aloha Classic (I think…).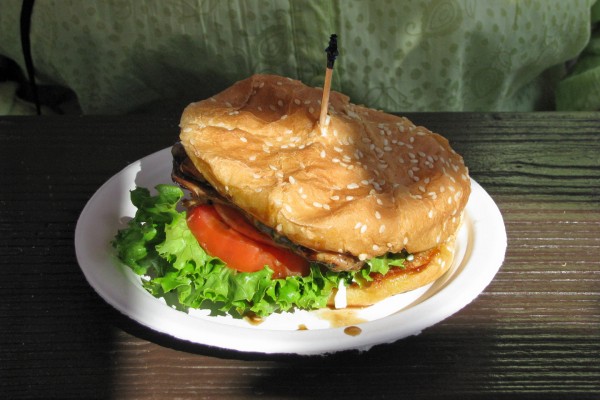 Our driver had also recommended an Island favorite:

Made from four of my favorite food groups (Rice, Beef, Gravy, and Eggs!), how could I go wrong???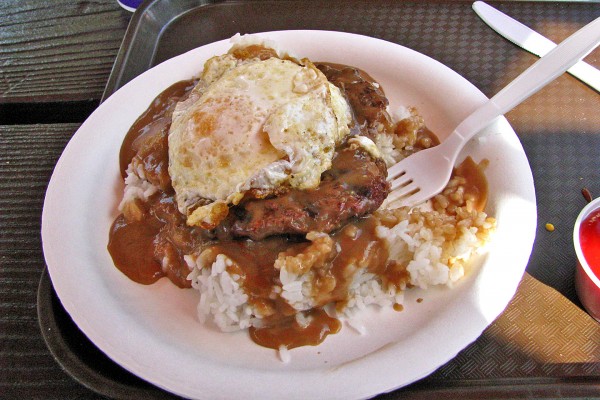 I could hear my arteries hardening just looking at it!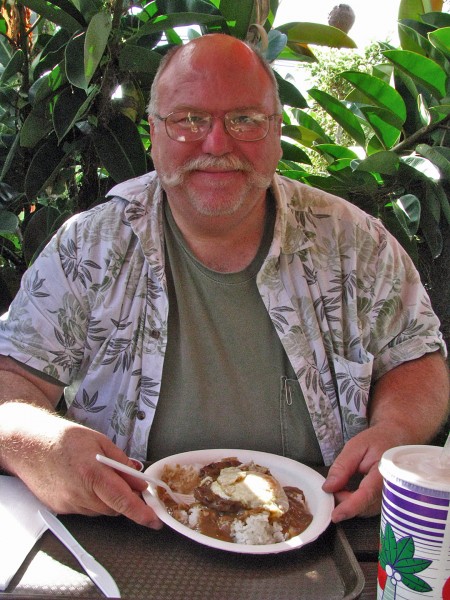 It was so indescribably delicious, it was…was…indescribable!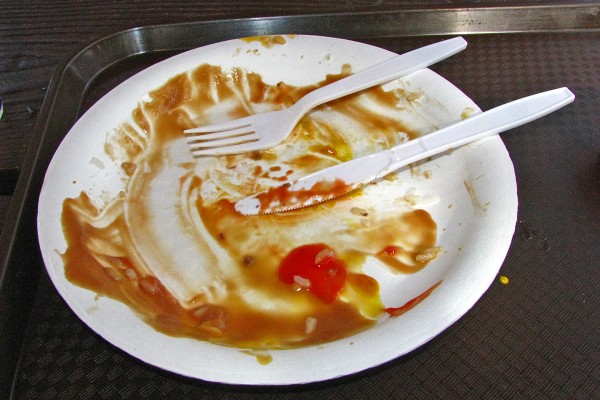 Really.  It was Great!
So next time you get hungry in Lihue, try the Beach Hut:
It is just down the street from the dock*.
*Not our cruise ship…
~Curtis on Kauai! {!-{>