Two complete years of posting a photo for every day!!!  Woo Hoo, we did it, Robyn!
Here is the Dailylife Wife and the Dailylife Daughter #2, out in the snow.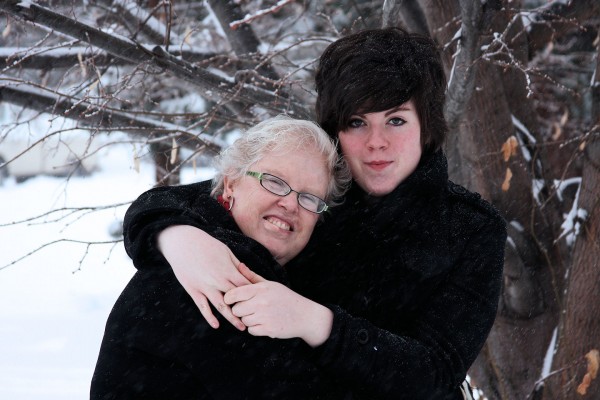 (1/125, f5.6, 90mm, ISO 200)
We had just gotten home from a family photo session at Amy Coe's studio.  More on that to follow in a few days, since I think I will have a little time on my hands to do some catching up.  I seem to have buggered up my knee (the one with all the expensive work on it 34 years ago) and I am hobbling around on crutches today.  It is improving quickly, however: I can move it today, and I couldn't last night!  I have no idea what caused it to stiffen last night, and today dawned sunny and cloud free!  A great day to shoot photos in the snow.  Not for me, however.
Have a Happy New Year, everybody! Tomorrow we start all over with Day 731!
~Curtis in /\/\onTana! {!-{>