The second half of my third day on the road was pretty good, too.
This was my camp at the Grand Junction, CO, KOA.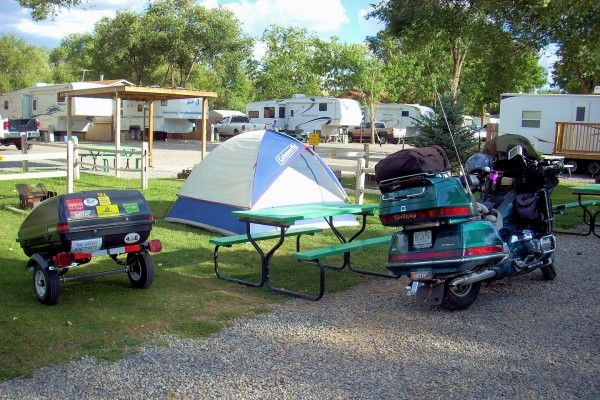 (All photos taekn on the Nikon Coolpix L11 unless there is EXIF data)
The trailer is picking up a few more stickers…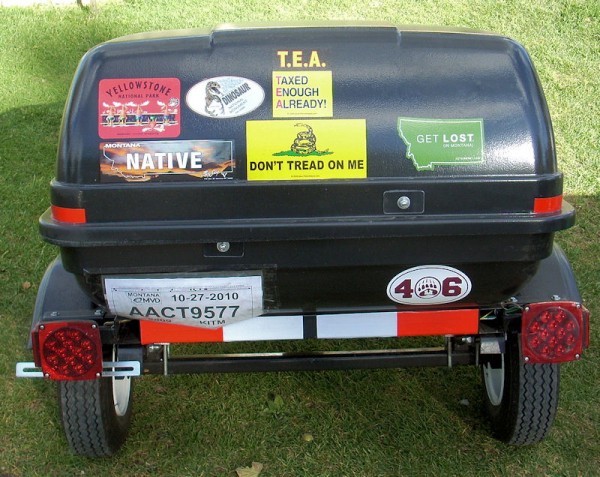 Approaching the entrance to the Colorado National Monument!
The road through the Monument is 23 miles long…23 miles of winding switchbacks, hairpin turns, narrow pullouts, and no guard rails.  Fabulous!  This is looking back down towards the entrance.  Robyn would love all of the wonderful red rock, strange shapes and interesting views.  But she was a little antsy at the Grand Canyon.  I think she might go catatonic here!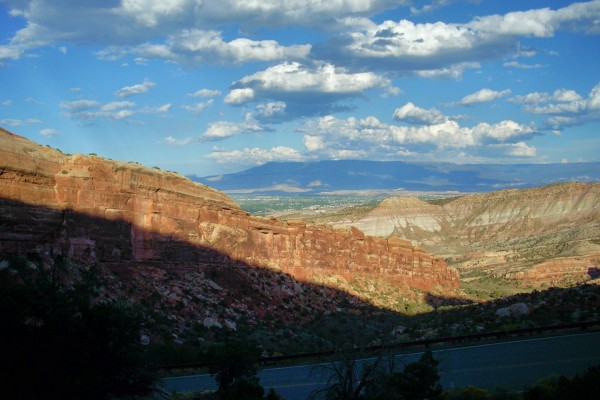 They didn't let anything stand in the way of putting in the road!
Here is that guy who keeps following me…
(1/180, f16, 17mm, ISO 250, -1/2 stop)
The start of the fun stuff!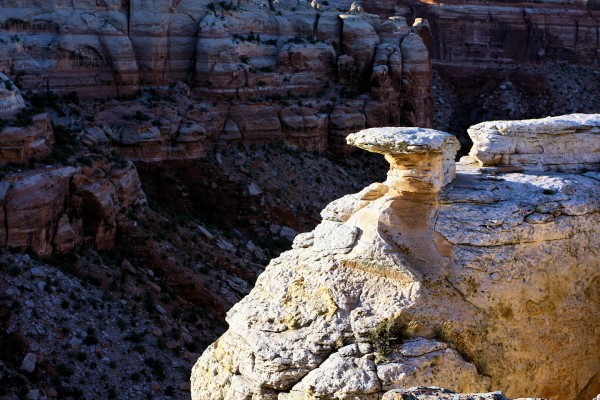 (1/45, f8, 40mm, ISO 125)
Got to throw some greenery in here…
(1/350, f4, 35mm, ISO 125)
More fun!  I think they came here before they did the Flintstones.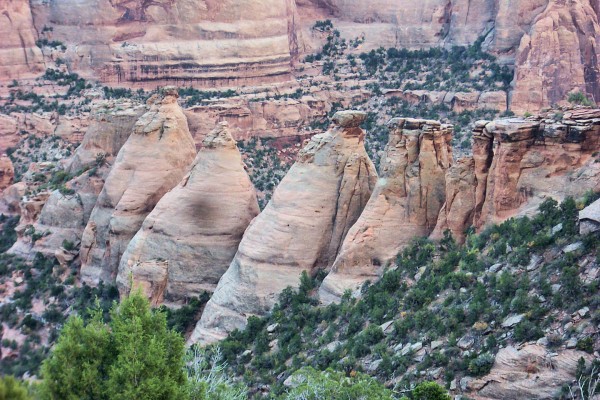 As you can see, there are rows of these "monuments".
(1/30, f8, 40mm, ISO 200, -1 stop)
Light from the sunset across a canyon!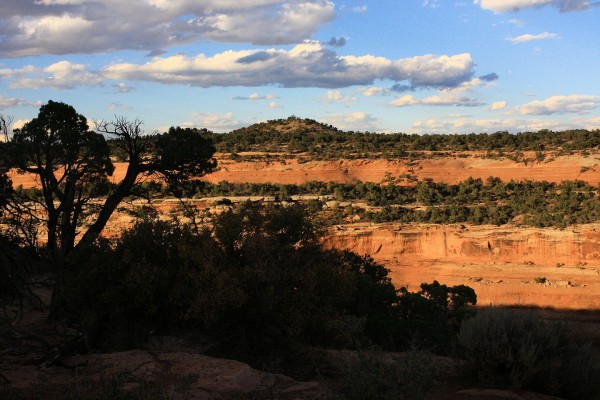 More to come!
Curtis in Colorado! {!-{>
(1/250, f16, 29mm, ISO 640, -1 stop),