Here is the first half of the second day:
Foggy.  It wasn't when I got up, but it was when I took off.  50 miles to Gardiner, /\/\T, and 40 of it was 30mph fog.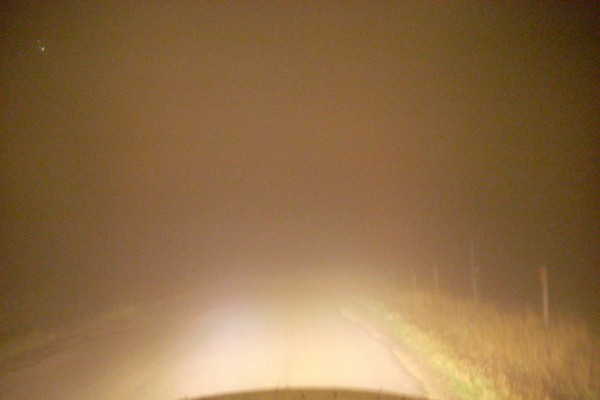 (All photos Nikon Coolpix L11 unless otherwise noted!)
There was a fire in the north east corner of Yellowstone National Park, so I went south…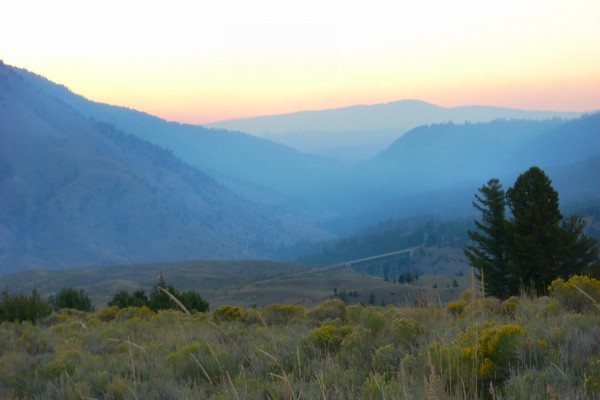 There are several herds of Elk near (or in) Mammoth.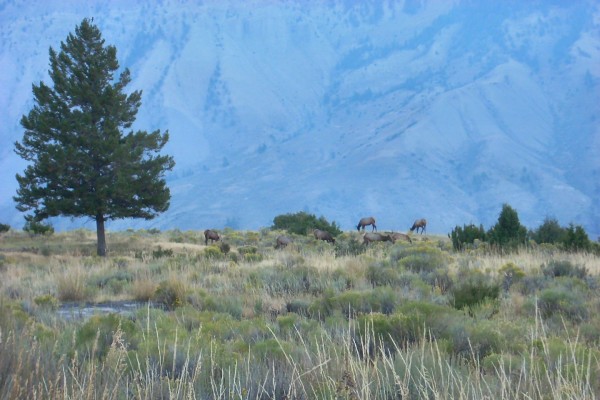 It was cool when I started in the fog, so I put on my sweat pants under my Aerostitch riding suit, and my electric vest.  It warmed up in the Park, so I took them off at about 50F.  Then the temperature dropped…to 26F.  Brisk.
The bike seemed a little gutless.  I figured it was dragging my boat anchor…errr…trailer full of camping gear.  It could be riding at 7000-8500 feet all day with a normally aspirated (carbs) engine.  This actually became a bit important when I had to stop for the buffalo on the road…he did keep to the other lane, as good on coming traffic should.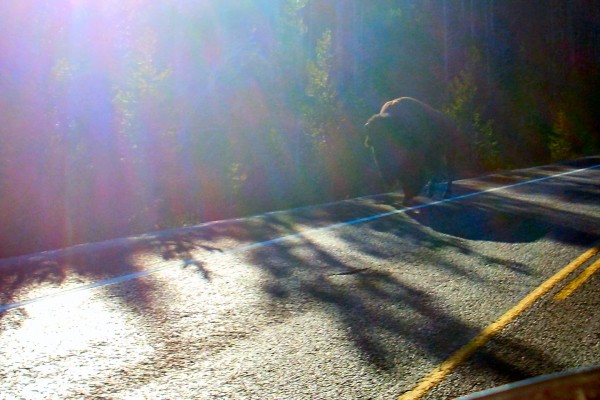 Norris Geyser Basin, Yellowstone National Park.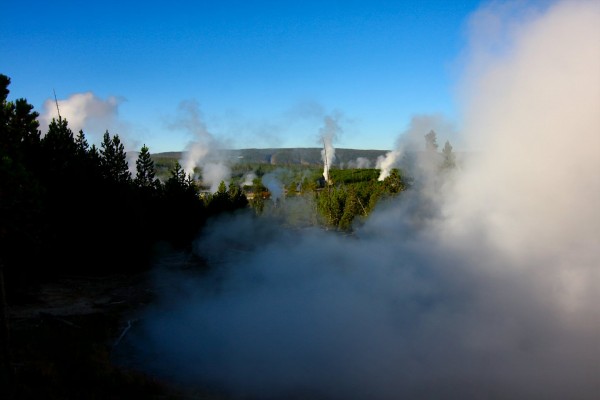 (1/500, f8, 20mm, ISO 200, all geysers taken on Robyn's wonderful Tokina 12-24mm! Wallpaper sized!)
(1/1500, f6.7, 20mm, ISO 200, -1/2 stop)
(1/750, f6.7, 12mm, ISO 200, -1/2 stop)
Then it was on to the Lower Falls!
(1/100, f11, 50mm, ISO 200, -1 stop)
(1/1500, f8, 28mm, ISO 200)
Looking back the other way…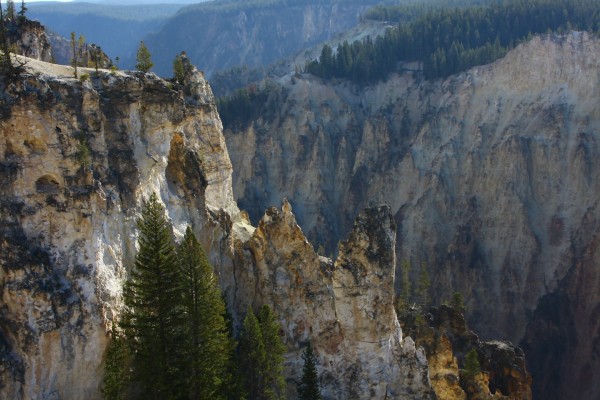 (1/64, f16, 38mm, ISO 200, -1/2 stop)
More Buffalo!
(1/750, f8, 130mm, ISO 3200)
Stay tuned for Part 2!
~Curtis in Wyoming! {!-{>