I made a Red Cross blood run today. Â I almost made it back before sunset. Â This van had pretty good headlights and no cruise control…
Wallpaper sized!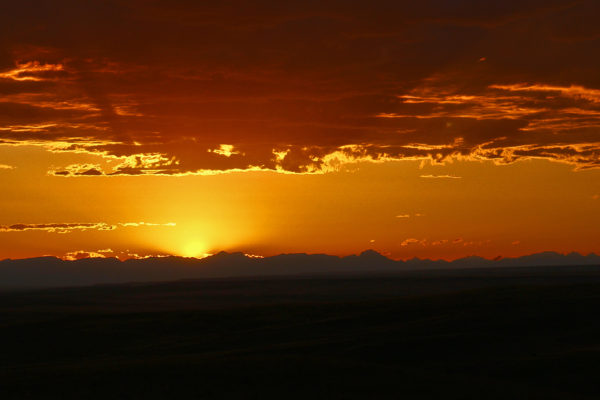 This is a two photo panorama. Â Here is how it turned out in the PS Elements Panorama maker.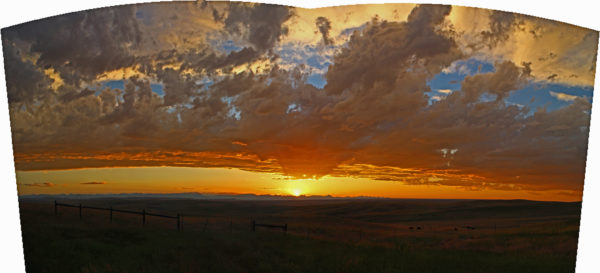 This is just cropped to a rectangle.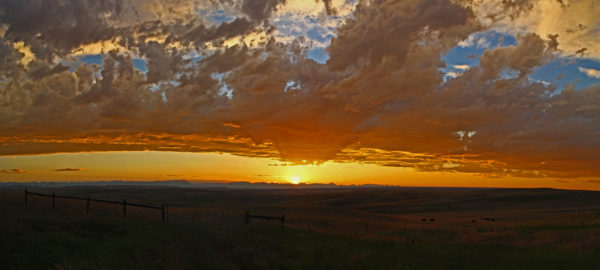 This is cropped to a Wallpaper size!
I did play with the image in Elements after I made the panorama.
One last panorama, from a single image.
A lovely way to end a drive!
~Curtis in /\/\onTana! {!-{>