A so-called Strawberry Moon tonight. Â It only happens once every 19 years or so, that the Full Moon coincides with the Summer Solstice, the longest day of the year.
On the road to my secret viewing spot!
As the Moon started to come up, I made these two photos. Â They are pretty much the same other than the positioning of the Moon, and that they are taken seven seconds apart.
You might wonder why the moon isn't sharp and clear like in so many of my Moon photos. Â As it rises or sets, the Moon is seen through an enormous about of atmosphere, compared to when it is overhead. Â That atmosphere is constantly moving, particularly on a warm day like today was. Â It does not make for clear and sharp images.
This one was taken with a little less exposure than the others, hence the extreme red coloring.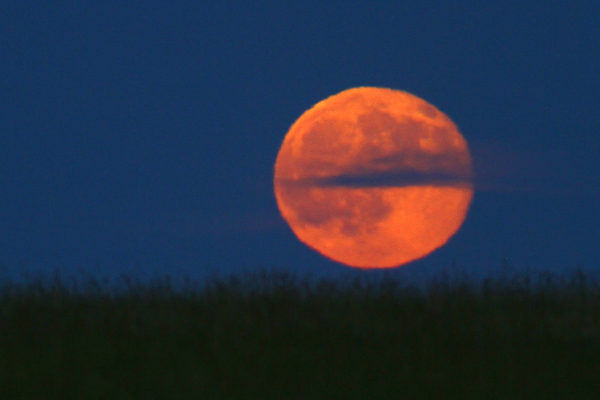 I decided this one might look good in black and white. Â Here it is in "Infrared" B&W mode.
And here it is on "Scenic Landscape" B&W mode.
I was trying to get some of the clouds surrounding or covering the Moon. Â I got the Face in this one.
Still not too clear, but better!
The photos above were taken with my Canon 7D and my 400mm L lens. Â The following Moon photos were taken with my Canon M2 and 70-300mm L lens.
*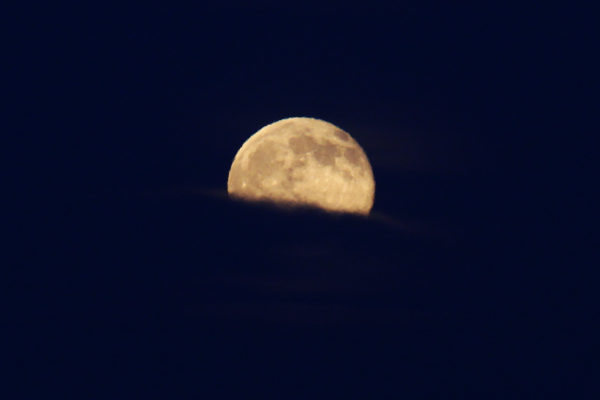 Finally, half an hour after the Moonrise, it is starting to get into more stable, and considerably thinner air, and a clearer photo.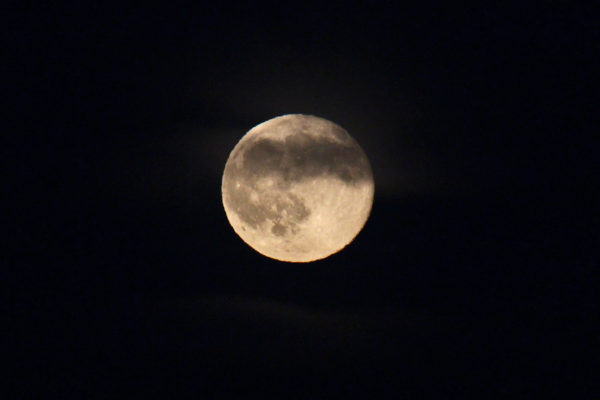 Great Falls twinkling below the Sunset.
~Curtis in /\/\onTana! {!-{>