I think I finally have working with the photos via my iPad figured out.  I hope.  So here is the rest of Day 255!
The first stop to adjust things on the banks of the Missouri.
You couldn't see any of this a week or so.  MT 200, Great Falls to Missoula.
On top of Lolo Pass (again).  US HWY 12.
Why Lolo Pass is famous.
What, another sign?
Oh Boy!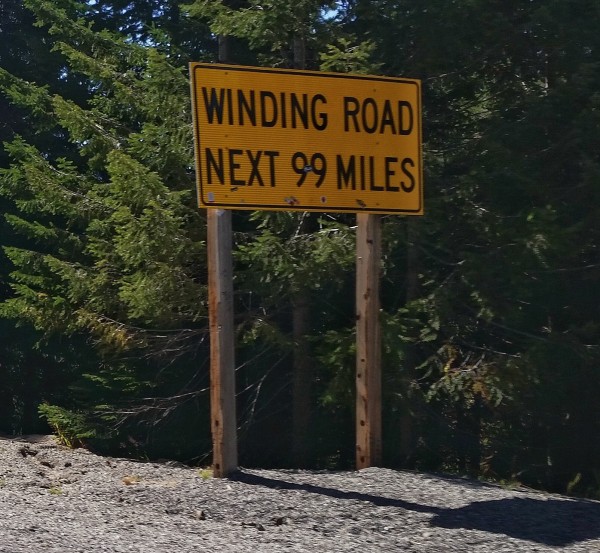 This stretch along the Lochsa River running west from Lolo Pass is famous…but not just because of Lewis & Clark.  It ranks up with The Tail of the Dragon among motorcyclists.  And Spoorts car enthusiasts…a bunch of old English sports cars passed me heading East, along with Porshes, Mustangs, Cameros, you name it.  It was a great day for a run along the Lochsa!
There was still a lot of smoke in the air.  I passed several spike camps (fire fighter camps) along the lower end of this ride.
An inviting looking pool.
Local dried foliage.
The cool banks of the Clearwater River near Kooskia.  It got hot after this, and My rear end (mine, not the Bike's) hurt.  It has been a long time since I did this many miles (400+) in a day!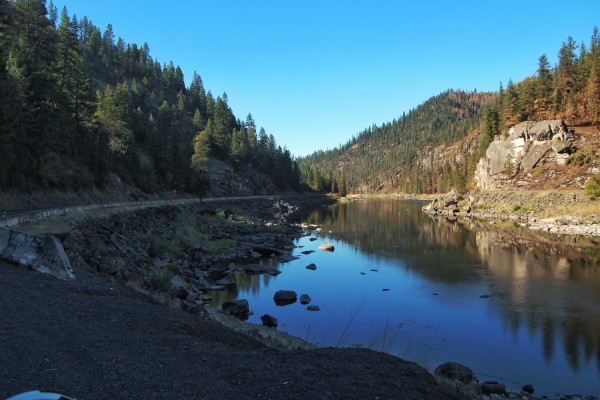 No pretty photos of Lewiston, Idaho, a smelly place with a pulp mill.  Otherwise it is a nice town.  More tomorrow!
~Curtis in…Idaho! {!-{>