I think this is Glacier Peak in the northern Cascade Mountains north of Seattle.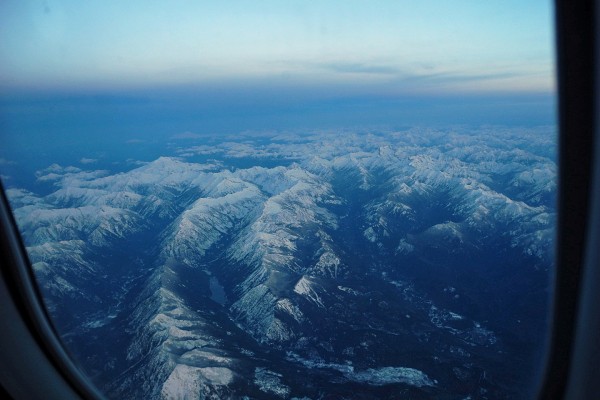 (1/80s f/2.8 ISO100 6mm (35mm eq:28mm) -1.3 stops P7100)
Very well defined glacial valleys. Â They were all full of ice not so long ago.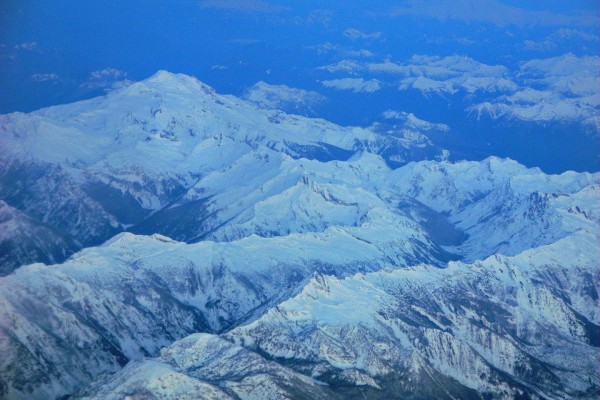 (1/30s f/5.0 ISO125 28.9mm (35mm eq:135mm) -1.3 stops P7100)
Geologically speaking, of course.
~Curtis over Washington State! {!-{>