This is a closer view of White Dome Geyser erupting.  It is on a 30 minute schedule, so we had to wait 45 minutes or more.  We got to watch the Great Fountain going off while we waited.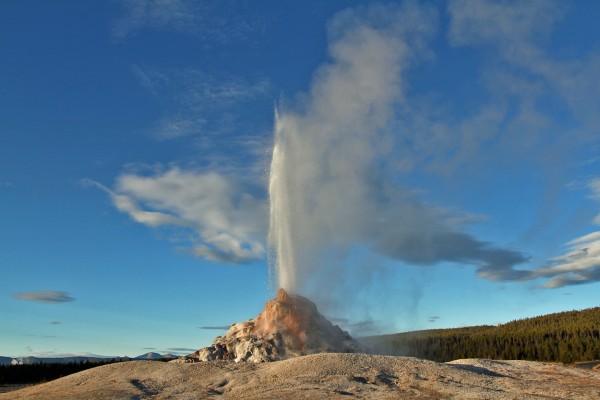 (1/350s f/8.0 ISO125 22mm 7D)
Then, as soon as White Dome got going good the Sun went behind a cloud.  Don't worry; it came back out as soon as the eruption was over!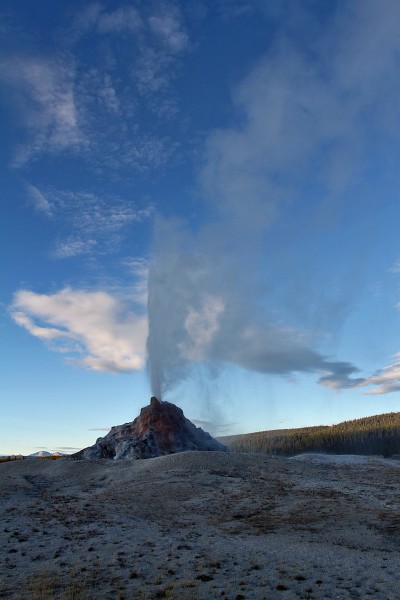 (1/180s f/8.0 ISO125 17mm +1/2 stop 7D)
~Curtis in Yellowstone NP! {!-{>