Waterfalls in Eagle, Idaho.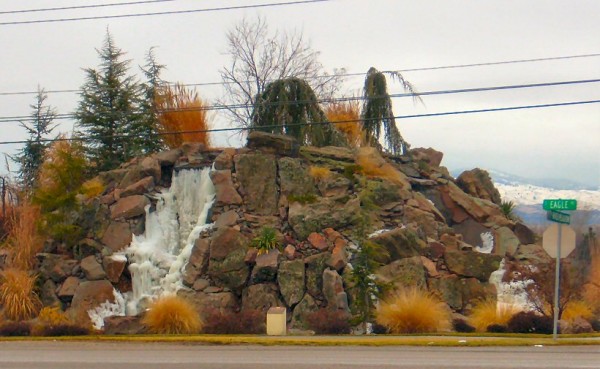 (Nikon Coolpix L11 on Auto!)
These had the water shut off.  I have seen lots with the water on and lots of ice.  I have been told this is the little Idaho banana belt, so I don't think they think about shutting the fountains off for winter.
(Nikon Coolpix L11 on Auto!)
~Curtis in Idaho! {!-{>