This is the Fine Arts building at the Fairgrounds.  We were leaving for the night.  I don't recall if it was rain or sprinklers going.  These photos were taken on my Apple iPod.  Pretty good for the middle of a dark night!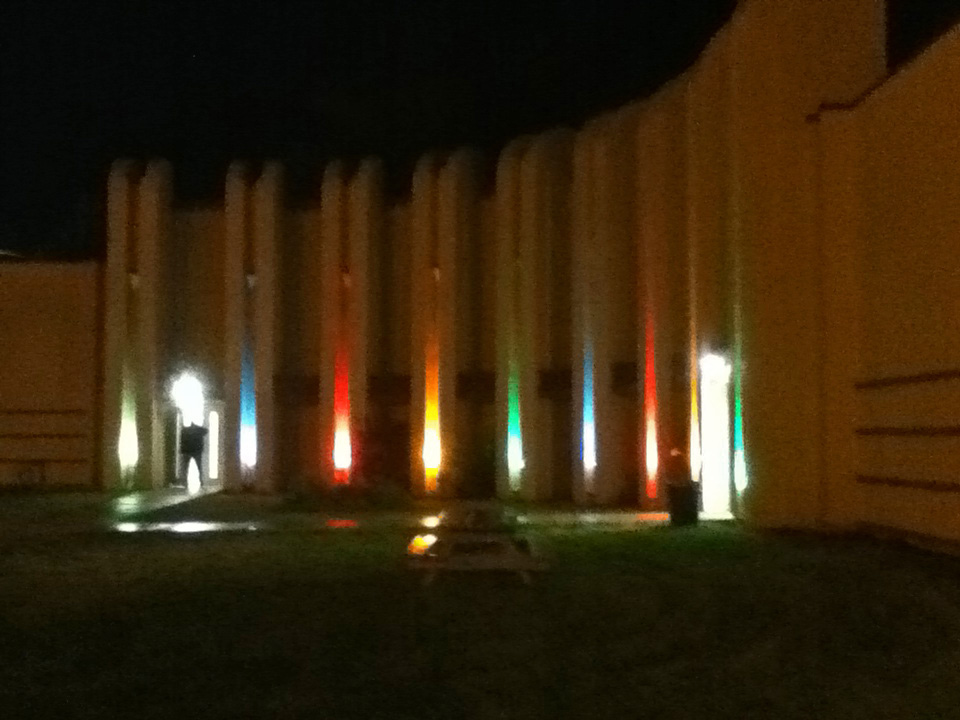 This is the actual "Fine Arts" section.  Photography is just to the left.  Horticulture is to the left of that.
This is an old Art Deco building from the thirties, I believe.  The Fairground has several of them.  This one is in need of some serious maintenance.  Besides trim on the front, the ladies room ceiling decided to let in the rain.  It would be a shame to let them go, and probably a lot more expensive to replace than repair.
This is all as it looked to the iPod.  Pretty neat!
Here are the same three played with in the Artistic Filters of Elements.
Rough Pastels.
Pallet Knife.
Fresco.
They actually were pretty artistic before I played with them!
~Curtis in /\/\onTana! {!-{>