I had to run up to Havre this morning to interview someone, and just past Big Sandy I found the Big New Sante Fe Railroad (Warren Buffet's model railroad!) was still storing the intermodal shipping container cars. Â We have had miles and miles of them around here since the economy had the downturn. Â There were just over eight miles of them here.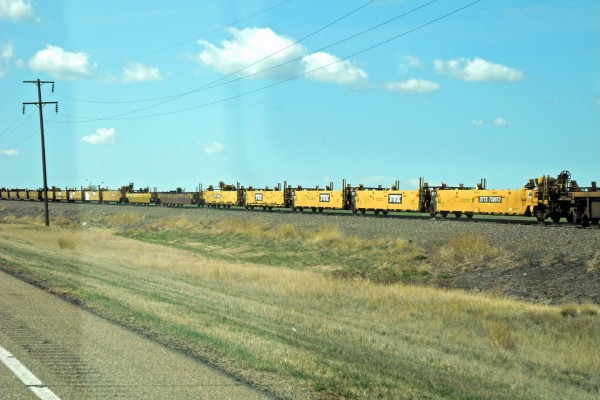 (All photos are from the Nikon P7100, through the windshield of my car…)
Then I saw something I rarely see: locomotives on the spur tracks where these cars are stored!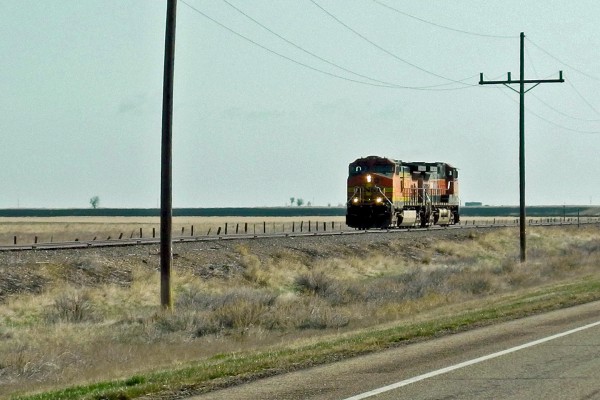 Coming back I saw the locomotives had connected to some of the cars. Â I really like this photo, so click on it to see full-sized. Â BACK to return!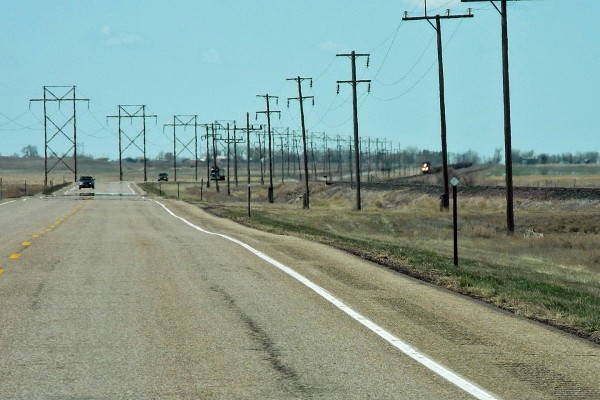 Yup. Â Definitely hooked up. Â Not moving though…
I kept track of the cars when I went by. Â I didn't count them. Â I measured. Â 1.3 MILES of cars were hooked up!
Well, it isn't like they use the track for much else anymore.
~Curtis in /\/\onTana! {!-{>