There was an Easter Egg Hunt at the Harley shop this morning.  Toots and Lugnut HAD to go.
"Hmmmm…I like this blue one, or the black one, or…"
(All photos: Nikon P7100)
"Oh, but this yellow one is pretty neat!"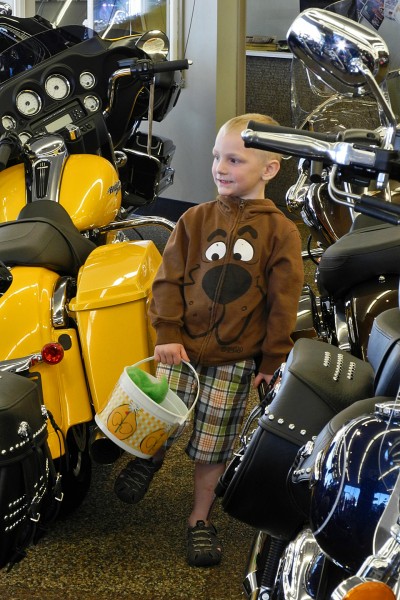 "I'm just so doggone cute I shouldn't hafta wait until the egg hunt starts…"
"Time to Strategerize: I see two there, one over there, that one there…"
"You know, this chocolate colored one isn't too bad, either."
"Just Cute lil' ol' me in a room full of big ol' motorcycles…"
"Don't worry, I'll let you ride Bit….errrr, on the back, Mom!"
Contest time: What does this beautiful green belong to?
Why, one of these, of course!
"Cute lil' ol' me doesn't need a full dresser since I am not allowed to cross the street yet."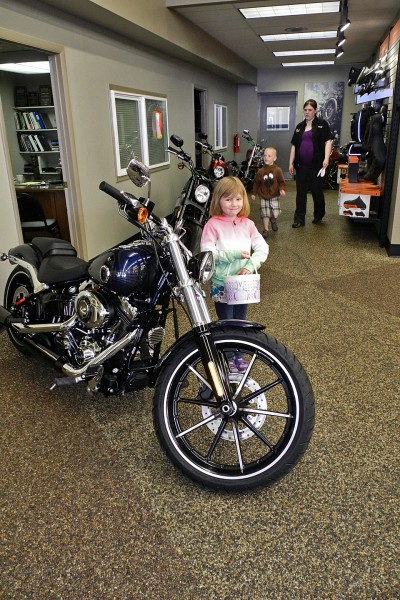 "Com' ON, ma, I know I saw the right one over here somewhere…"
Happy Day Before Easter!
~Curtis in /\/\onTana! {!-{>