I was down in Helena today, and spied a long coal train.  I raced it to the crossing, and took a few photos.
Two big Locomotives led the way.  They were pulling some pretty good grade as it headed up to Mullan Tunnel, but rolling right along.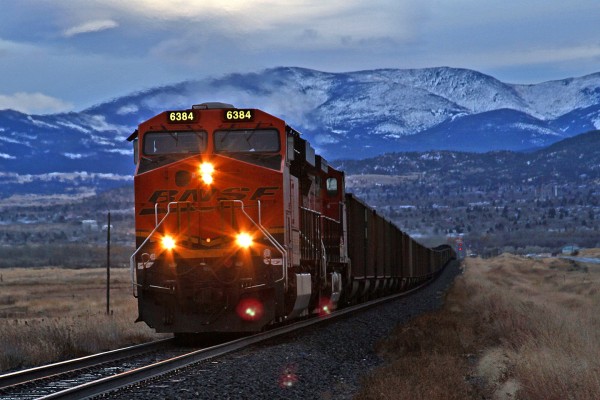 (1/180, f8, 105mm, ISO 125, -1/2 stop)
It took a gentle right hand curve after the crossing.  It was raining lightly.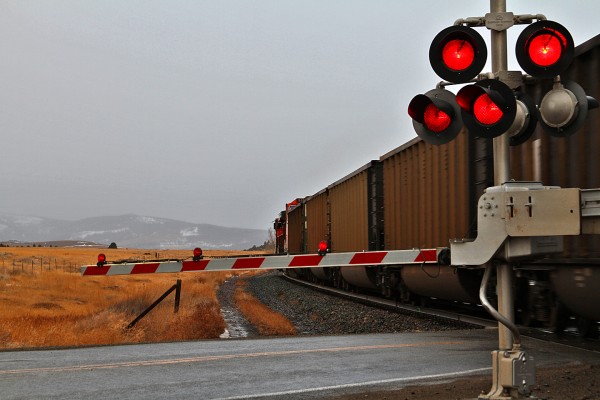 (1/30, f8, 60mm, ISO 125, -1/2 stop)
As I headed back to town I noticed why it was rolling along pretty well:  there were four more locomotives cut into the middle of the train, and two more at the end.  Almost anything will roll good with eight of these monster diesels pulling and pushing!
~Curtis in /\/\onTana! {!-{>