As I was pulling out of the cemetery, this deer decided to walk across in front of me.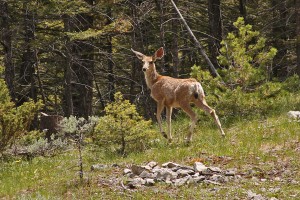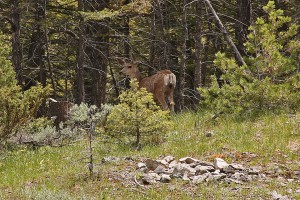 A view of most of the remaining Elkhorn from up on the cemetery road..
Another view.
From the "ford" across the stream, with another foundation of some sort.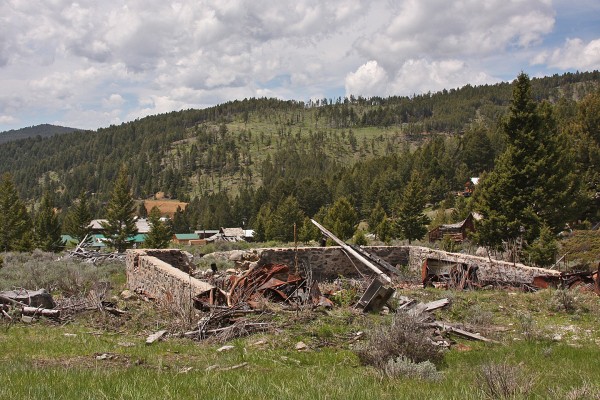 The stream itself.
The first Doctor's office and cabin for the mine watchman.
The Shoemaker's Shop.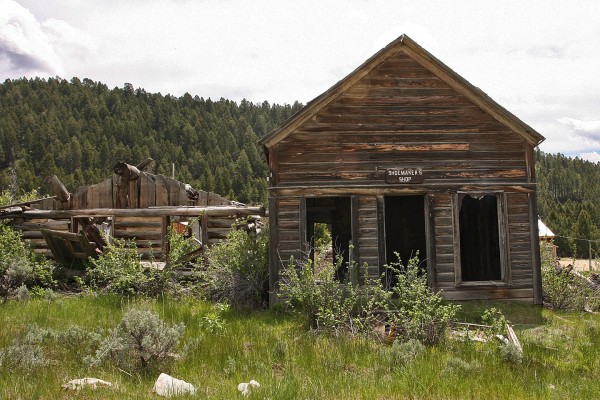 Gillian Hall, with a store or saloon downstairs, and dancing upstairs, on the left; Fraternity Hall, with shows and dancing on the ground floor, and lodge meetings upstairs.  I think these are the only two publicly owned buildings in Elkhorn.  Everything else seems to be private.
A map of Elkhorn, Mining Town, Ghost town, and now a State Park!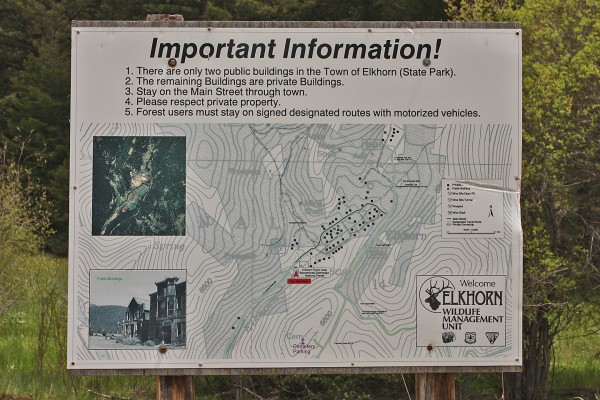 Errr, some kind of mining equipment?
A foundation and stream on the way out of town.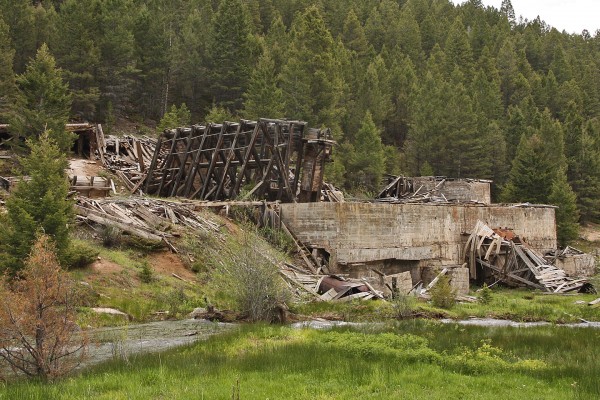 Not more…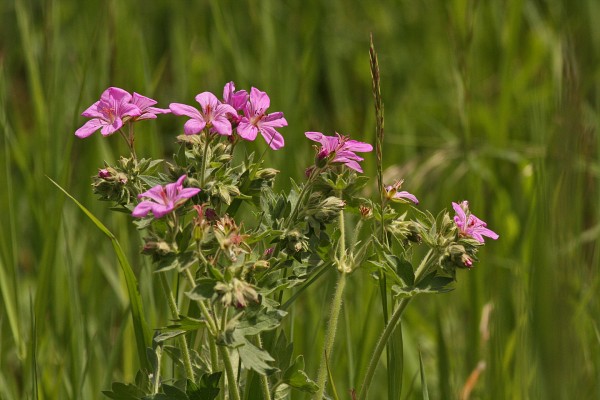 Two automatic fertilizer machines: manufacture and delivery in one unit!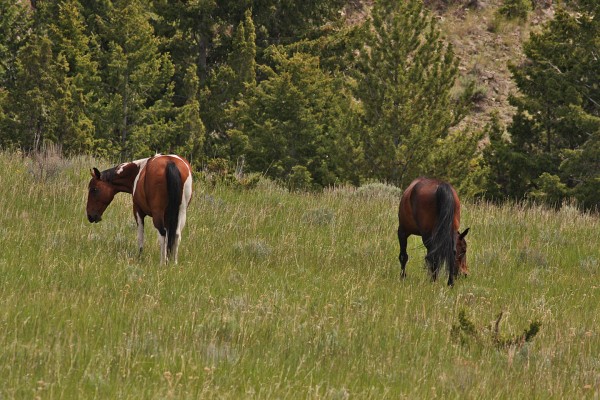 And so ends my trip to Elkhorn!
~Curtis in /\/\onTana! {!-{>