A quick run down by the Missouri River yielded a few photos of waterfowl in the snow!
A graceful landing.  I think this is a female cinnamon teal, because…
(1/400, f8, 210mm, ISO 400, wallpaper sized!))
…it was hanging around with this cinnamon teal.  My book doesn't show the females this dark, but the light was kind of flat with the snow blowing by.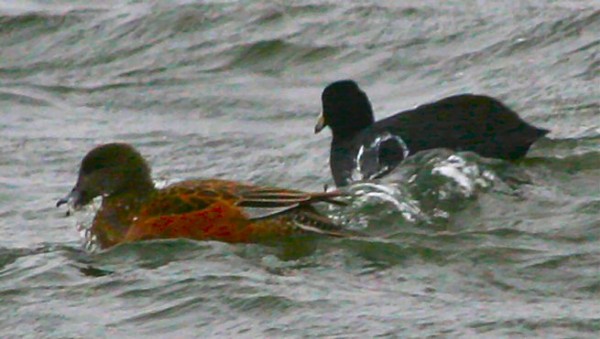 (1/320, f8, 300mm, ISO 400)
~Curtis in/\/\onTana! {!-{>