I went out to shoot the sunrise, and while it was nice, I found something better…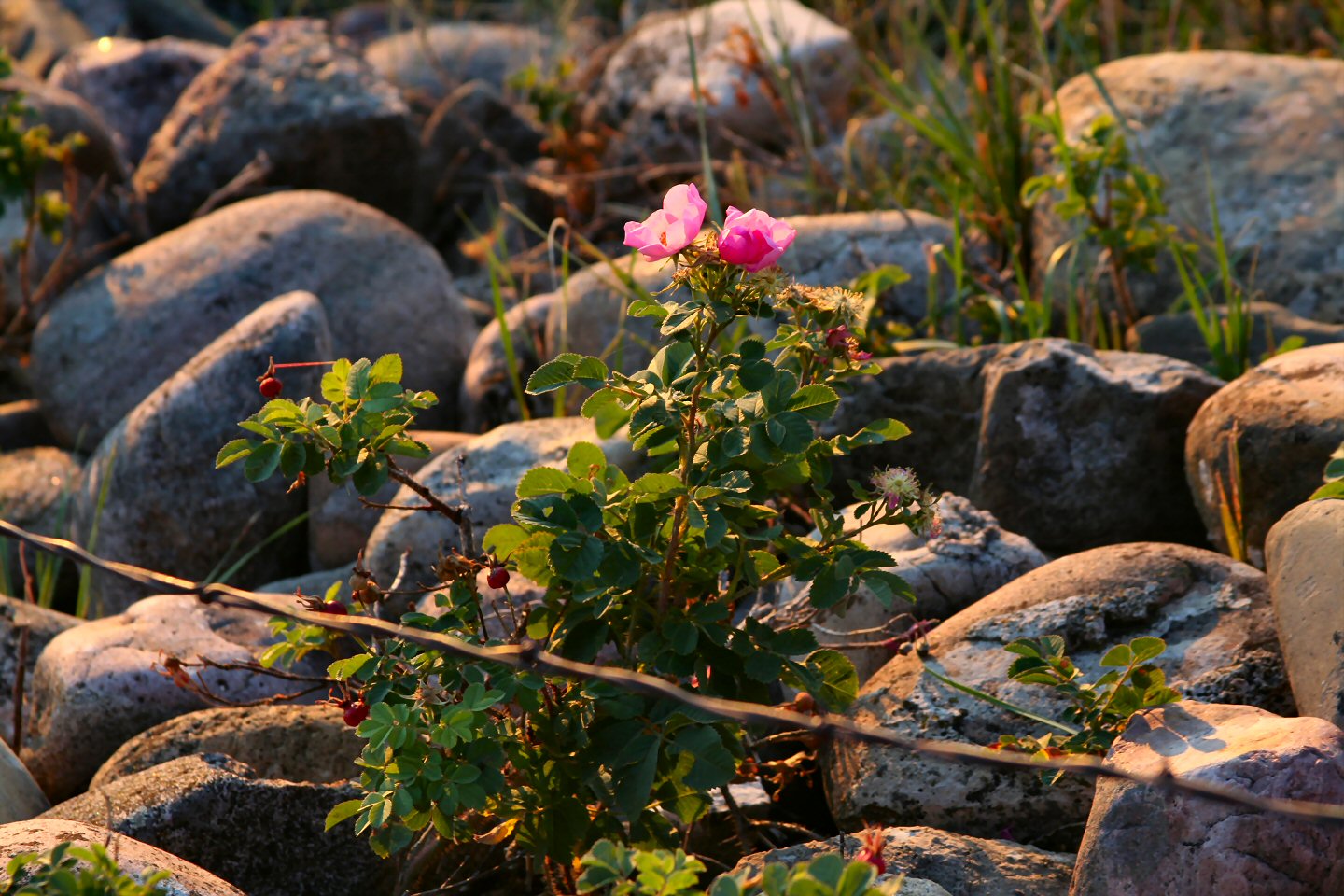 (1/60, f6.3, 95mm, ISO 200)
A Prairie Rose.  The second photo is a 100% sized crop, but is a different image than the first one.
(1/500, f5.6, 135mm, ISO 800)
Both are wallpaper sized.  There may be another post or two from this morning's batch, but I am way behind…I still have some from Italy and half of Alaska to post!
~Curtis in /\/\onTana! {!-{>