On the next to the last day of the year we revisit the laser beams!  It is -11F and slightly snowing, so the laser beams show up without me breathing on them.
Laser beams, but still no frickin' sharks.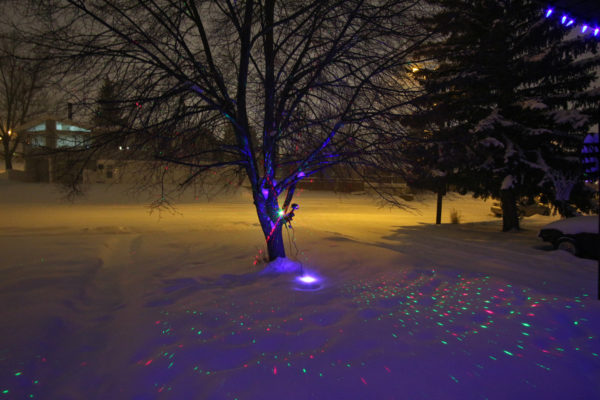 For the video click this link: Day1736403.
***
Coming up soon: Cool science experiments with soap bubbles, boiling water and arctic cold!
~Curtis in /\/\onTana! {!-{>