From along the River's Edge Trail and River Drive.
A friendly little web in the grass.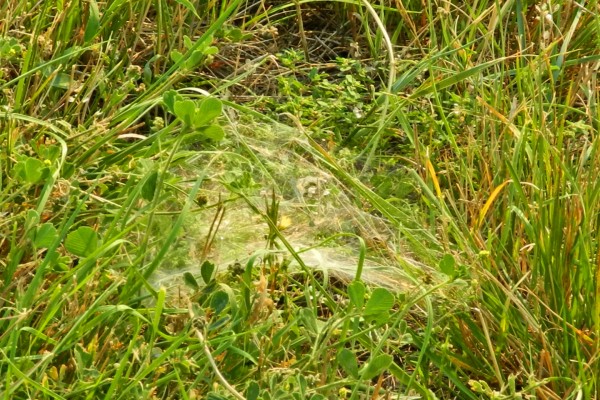 (1/200s f/8.0 ISO200 42.6mm (35mm eq:200mm) -1/3 stop Nikon Coolpix P7100)
A pod plant in progress.  Assimilation is scheduled for next week!
(1/320s f/8.0 ISO200 25.4mm (35mm eq:119mm) -1/3 stop P7100)
Sunflowers.  Lots of sunflowers.
(1/500s f/8.0 ISO200 42.6mm (35mm eq:200mm) -1/3 stop P7100)
~Curtis in /\/\onTana! {!-{>