Poor airman missed the road down past Giant Springs.  One person in the car; he jumped to shore, five emergency law enforcement vehicles and a rescue fire truck, and that was just the ones before I left the scene!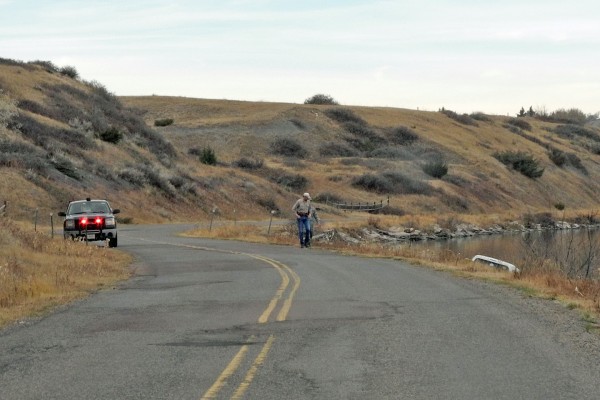 (P7100)
No identification for the driver: he was embarrassed enough, I think!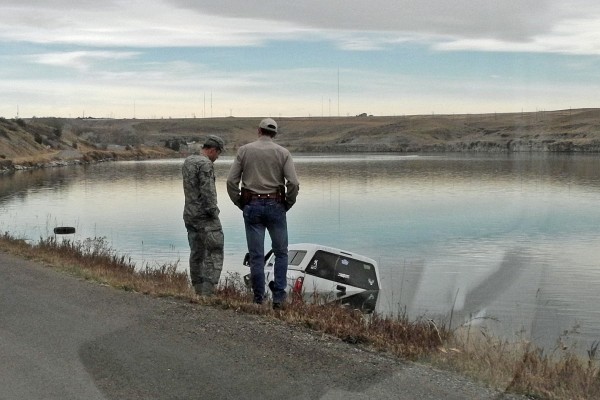 (P7100)
That is a wheel and tire floating there.  I wonder if it came off before he hit the water?
(P7100)
~Curtis in /\/\onTana! {!-{>