The Dailylife Wife and I took a run down to Giant Springs this afternoon.  It was overcast, but a lot warmer than yesterday!
(1/180, f8, 40mm, ISO 320)
A spider web strand in the snow…
(1/2000, f4, 40mm, ISO 400)
The Dailylife Wife looking over the Giant Spring.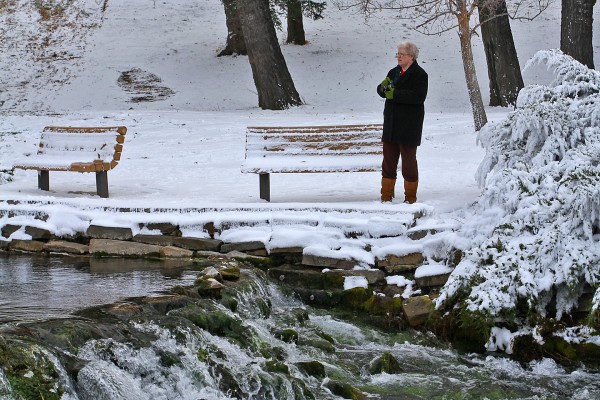 (1/180, f8, 36mm, ISO 100)
I >>KNOW<< is says no fishing in the Giant Spring, but…
(1/45, f8, 40mm, ISO 125, -1 stop)
A nice little visit to a unique place.
~Curtis in /\/\onTana! {!-{>